Japanese Society of physical therapy for prevention(JSPTP)
Welcome to Japanese Society of physical therapy for prevention site.
link to social network
Please follow us!

Tweet to @jsptp
______________________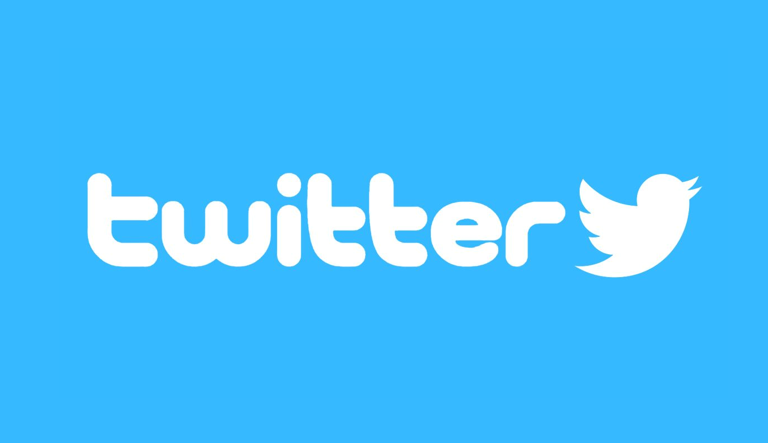 @jsptp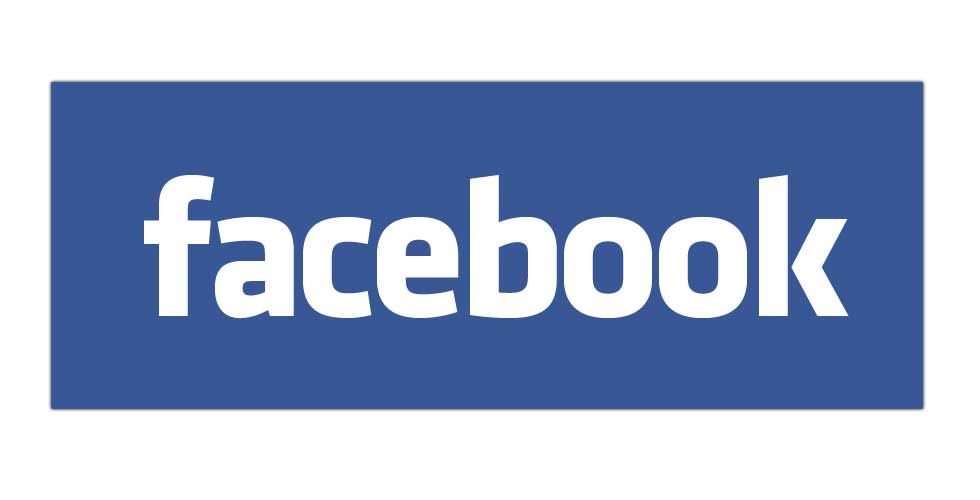 https://www.facebook.com/groups/preventionpt/
___________________________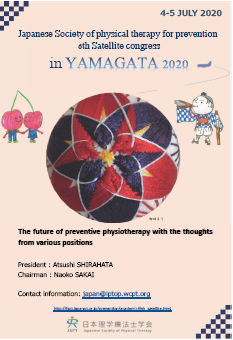 6th Satelite congress 2020
Sorry, event has been canceled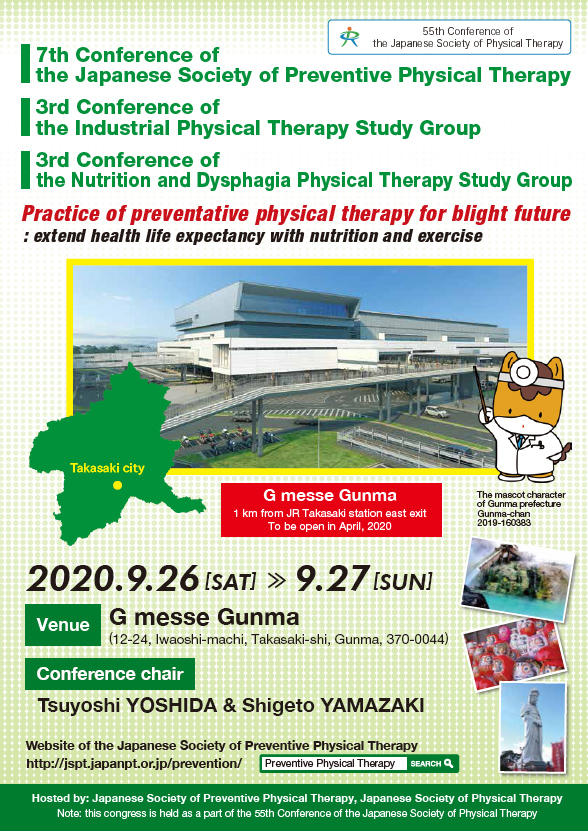 7th_JSPTP_Congress2020_in Gunma
The congress chaneged for Web congress.
Description
It is an academic field for studying diseases that can cause disabilities and physical activity including prevention of recurrence of pregnancy syndrome and prevention of recurrence so that the people can continue to "participate" forever. Research includes elucidation of the mechanism, prediction of occurrence, development of preventive law, development of equipment, creation of social activities, plan formulation.